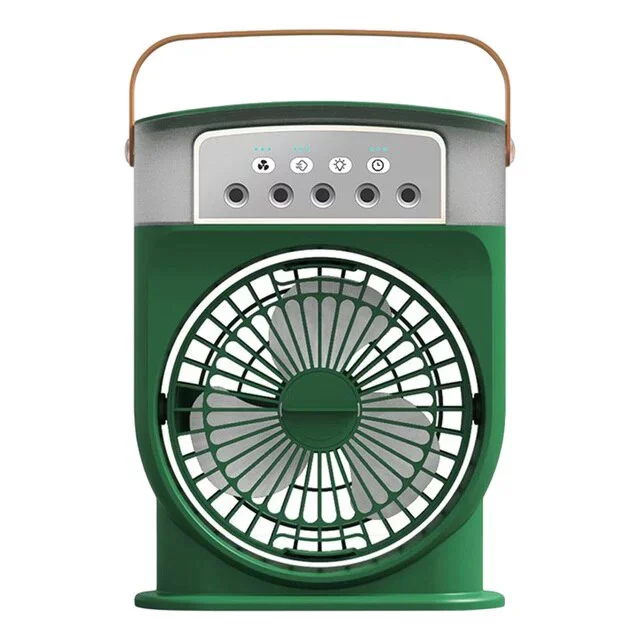 ${data.index + 1}/5
3-speed wind mode: The desktop air conditioning fan offers three-speed wind settings
7-color night light: The air conditioner fan features a 7-color night light that can be adjusted to create a comfortable sleeping environment that helps improve sleep quality.
Powerful cooling: The desktop fan cooler has a 600ml water tank capacity that creates a cool mist spray for fast and effective cooling. It can last all night long, providing a comfortable temperature for sleeping. Powerful air path system, with an air volume of up to 18m3/min, a powerful motor with large-inclination screw blades, and a directional shroud, making the air supply distance longer and more concentrated, and accelerating air circulation.
Low noise and Spray function: With an ultra-low noise level of 20dB, the air cooling fan is perfect for use during sleep without disturbing your rest.
Portable and convenient design: This spray refrigeration electric fan features a portable design and easy-to-carry handle, making it perfect for use in outdoor activities
Size: About 26x21cm/10.23x8.26in (including handle)
Water storage capacity: 600ml
Voltage: 5V
Current: 2A
Output power: 5W
Accessories: 1 USB Type-C cable
Number of nozzles: 5 nozzles
3-speed wind mode
Night light color: 7 colors adjustable,
1 x Air Conditioning Fan
1 x USB Cable