Summer is coming, which fashion skirt is your favorite?
Summer is coming. There are many skirts for girls. If you want to find a dress that is versatile and can modify your body shape, you need to spend some time and energy. Don't miss the skirt you collected below!
First, take a look at the dresses that female stars usually like.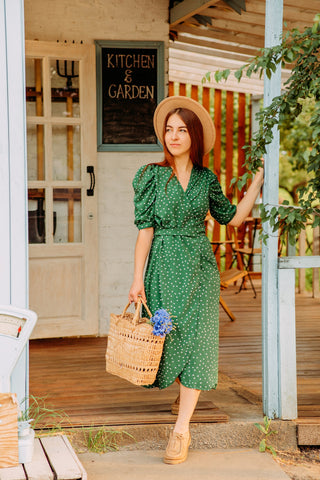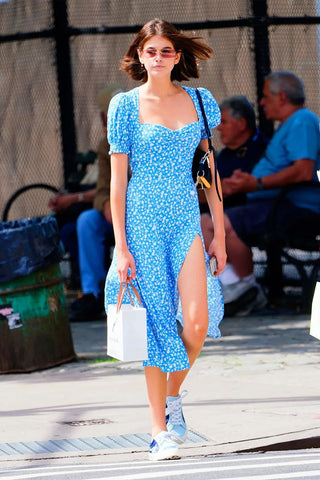 This kind of skirt can not only contain women's figure to the greatest extent, but also show women's beautiful curves incisively and vividly.
Wrap skirt usually has a buckle at the waist side, which can better reflect the S-curve feeling. The combination of V-neck, slit and other auxiliary elements to modify the body is definitely a sharp tool to make you more beautiful and confident. In addition, as well as the waist line, the tea break skirt is also very popular. We'll share it with you here.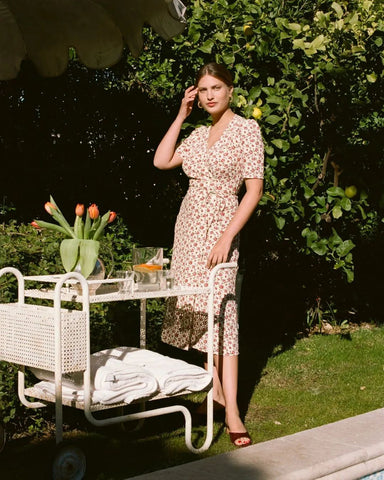 It is classic and fashionable, and can easily create an effortless sense of fashion. Moreover, it can create such a natural and pleasant atmosphere, and it is also suitable for various seasons and occasions. It can be said that it is a piece with high cost performance.
The bloggers who like it on instagram don't need to be too many. When it comes to wrap dress, we will think of Jeanne Damas and her personal brand rouje, which will launch this kind of dress full of "French style" every quarter.
Similarly, similar tea break skirts are also very popular. They highlight women's s S-curve by emphasizing the waist, and they are becoming more and more fashionable in shape and design.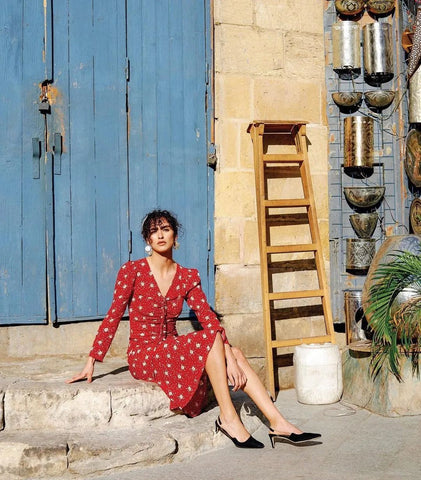 On the fashion show, wrap up skirts are regular customers. Isabel marant, Etro, Michael kors collection and Erdem can be seen on the show. Different color selection and printing changes also bring it completely different styles.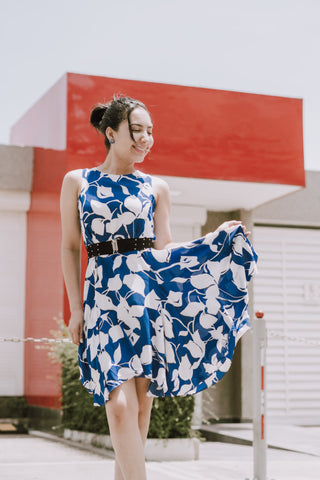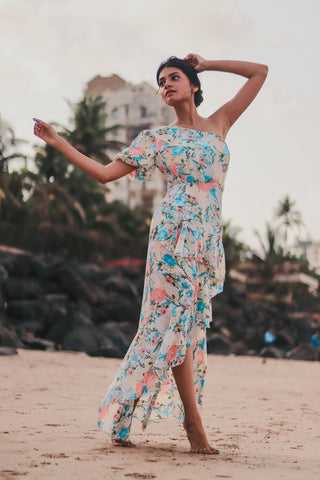 From the pictures we know that the major fashion brands give it new vitality in the fabric innovation.
What do you need to pay attention to when choosing a favorite wrap dress?
1. Choose the right skirt length
In terms of appearance, there are different styles of wrap skirt. Choose the right length according to your height. Small girls try to avoid challenging too long styles.
Recommend small girls to choose the length above the knee is the most brilliant, high, thin at the same time to create a good proportion of the body. If you want to wear over the knee length is OK, it is best to choose the style with obvious high slit to emphasize the leg ratio.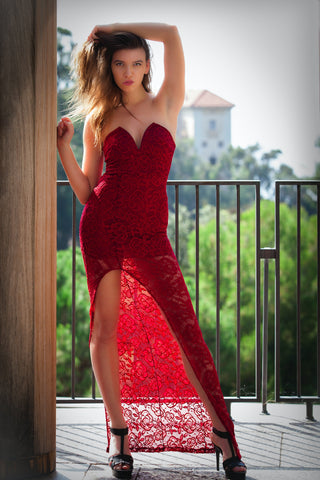 2. Don't be too complicated
Many wrap skirts on the market are printed, if on this basis with too gorgeous accessories will be a bit exaggerated. In fact, the wrap skirt follows the principle of "less is more", simple and refreshing is brilliant. A visual focus can satisfy the focus of the whole body.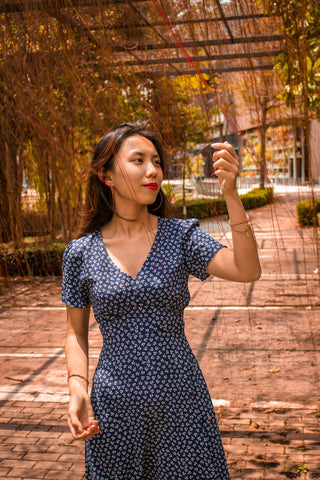 If it is printed, you can choose the style of dark small flowers, simple and easy to match.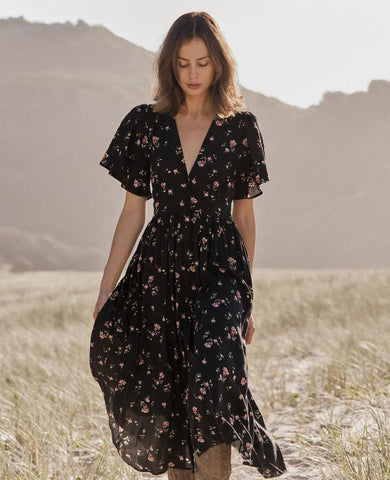 You can try these wrap skirts
1. I'm not tired of pushing. I'll wrap my skirt with broken flowers
Floral wrap skirt should be a very familiar style. Romantic floral wrap skirt is full of girlish feeling, but also has a trace of retro mood. The two blend with the casual lazy feeling.
Floral wrap skirt can enhance the freshness of the overall shape, which is enough to attract the eyes. It's good to make the simplest single product collocation.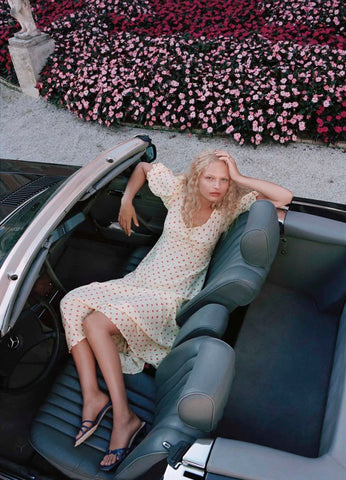 From the frequency of its appearance, you can see how friendly and pleasant the floral wrap skirt is. It seems that you are on holiday every moment.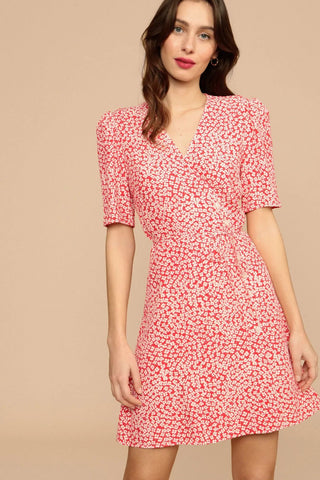 2. More retro?Then choose some floral dresses
Wave point floral skirt is also a good choice, compared with floral wrap skirt seems to be more a retro sweet feeling.
Devon Carlson is very fond of polka dot floral skirt. She can see many wrapped styles on her Ig, and her bright smile is really beautiful. And the classic black and white dots, you are the most storytelling heroine in the old movies.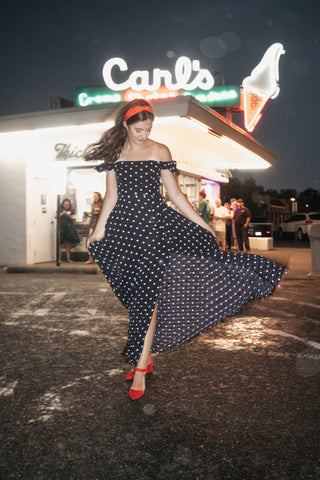 3. Want to be simpler?Solid wrap dress
In addition to printing, in fact, you want a simpler style, solid color wrap skirt is OK. There is no printing blessing, you can choose some styles with bright spots in the design.
Like retro blogger Juni breeze, this pure black wrap dress has bubble sleeves, and the V-neck and high slit echo each other. Even if it is monochrome, it won't look too dull.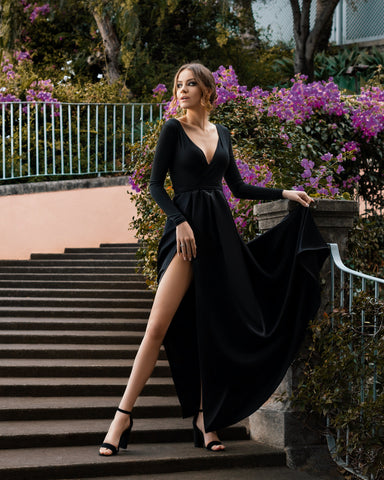 Sabina socol's rice white wrap dress is very romantic in a moment by adding a ruffle at the slit.
This fog blue skirt is hard to forget after seeing. Although it's a more regular hem, the slightly drooping design of shoulder and collar is too elegant. It's not too much to say that it's a Disney Princess on the run.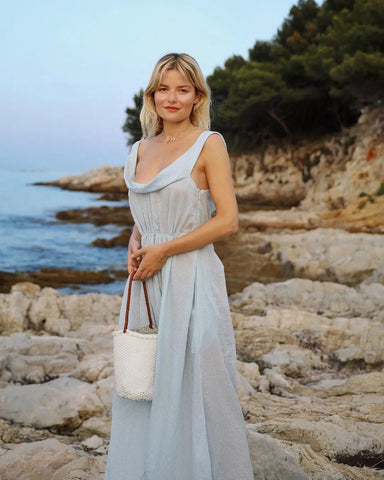 4. Silk wrap skirt, elegant and noble as long as this one
This summer you can also try silk wrap skirt, skin feeling is good and particularly expensive.
Aimee song can be said to be a loyal supporter of silk skirts. She changes several silk skirts of different colors. Small girls can learn, knee silk skirt with boots, immediately have a good proportion.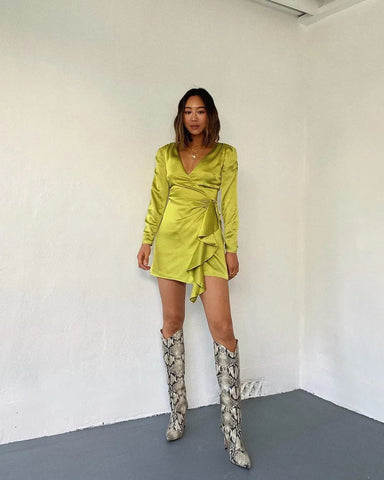 Silk is also a kind of fabric that can be hard and soft in temperament. Caroline Daur's silk skirt only emphasizes the shoulder slightly in design, so the whole person is very impressive.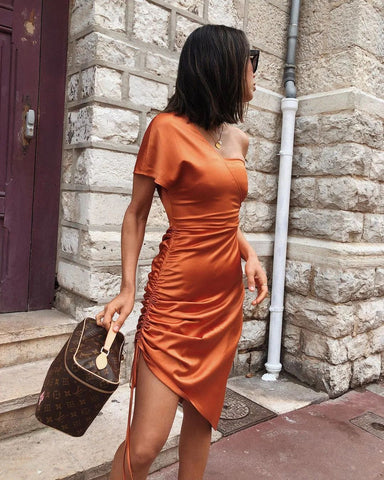 Sabina socol's slightly loose pink style is another world, extremely gentle and lazy.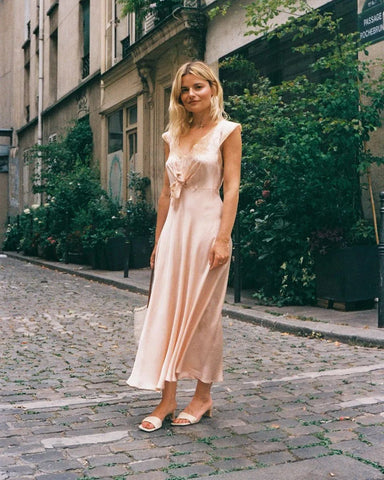 5. The most cool in summer
The most cool choice in summer is the suspender skirt. The suspender with waist pinching design is the best style to show the figure.
With the small broken flowers, it weakens the dust atmosphere brought by the improper collocation of the suspender skirt. On the contrary, it is more comfortable. You can see a resort in every suspender wrap dress of Juny breeze.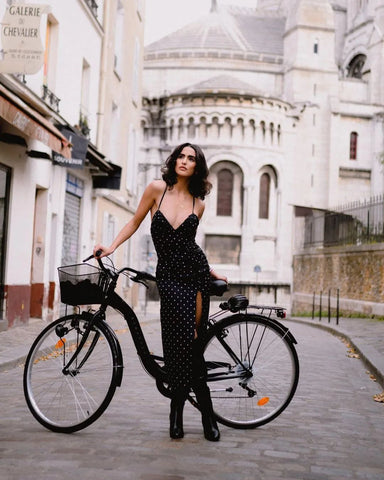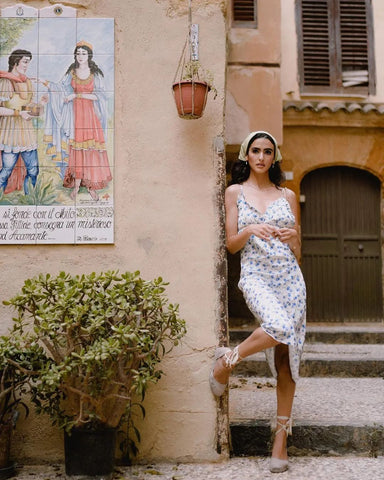 Devon Carlson's matching of metal silk scarves is also very interesting. Let's go back to the retro era of disco. If you have a music festival plan recently, you are the most beautiful one in the audience.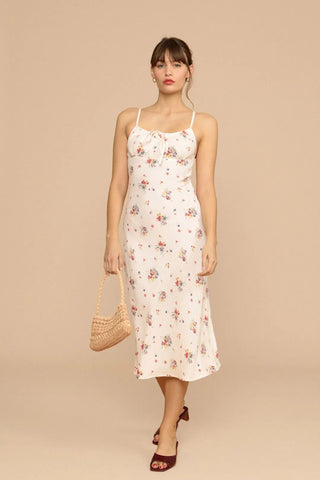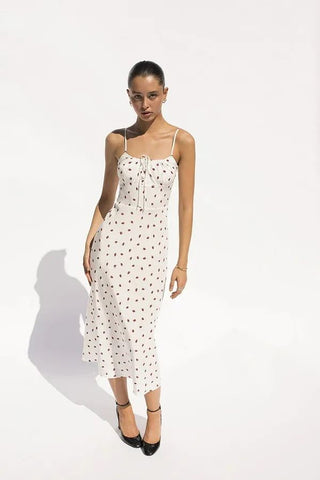 ---