Fashion accessories - some low ponytail and silk scarf Hairstyles
In addition to work, our women's usual hair care is a random messy posture scattered around the neck and shoulders, which makes it easy to look listless and lack the integrity of modeling. Now, in order to have a better solution to your hairstyle, tie a silk scarf on your low ponytail or bun, and match it with a plain knitted coat or shirt, making your back the most fashionable art scene on the street.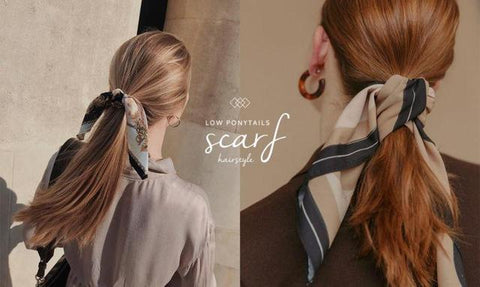 How to make the low ponytail and silk scarf look just right elegant instead of too complicated? There are four ways to make your silk scarf hairstyle more tactile and fashionable:
Knitting texture & pleated long silk scarf
In order not to make the scarves look too eye-catching and abrupt, the upper body rib or fabric wrinkles are used to echo the pleated scarves, that is, the same color system or graduals are used to outline the elegant temperament, so that the natural scarves perpendicular to the shoulders or behind look more hierarchical.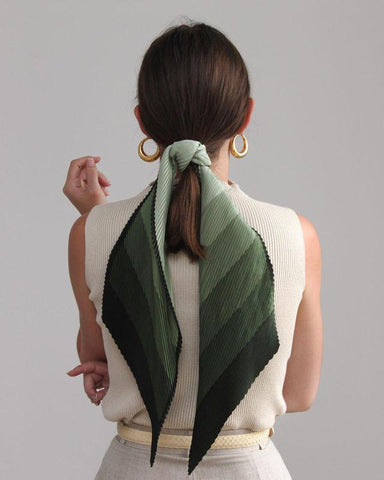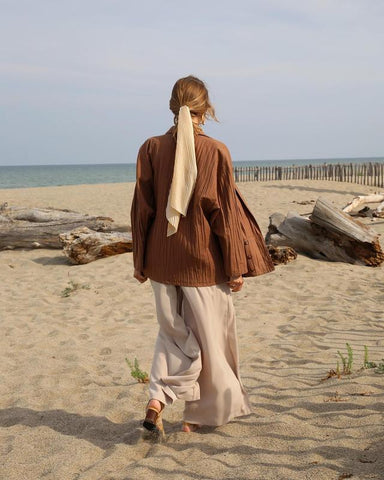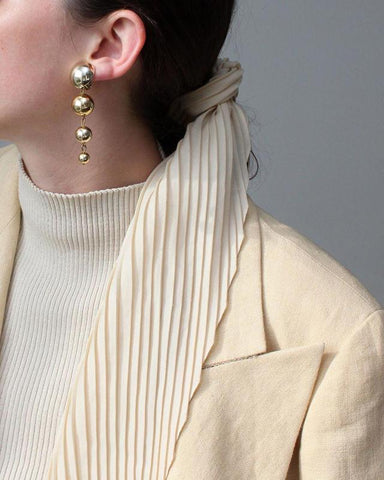 Windbreaker coat & simple printed silk scarf
To use silk scarves to make hair bands, it's not easy to take any one. Choose simple and neat patterns to find out the relevance with accessories or clothing, such as geometric lines and coat colors, stripes and round earrings, or Boca dots and pearl earrings. Try to simplify the complexity of the patterns to show the fashionable texture, and even make a bun to make the hair lines more rich and beautiful.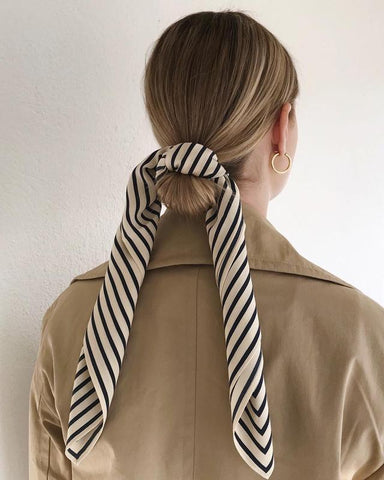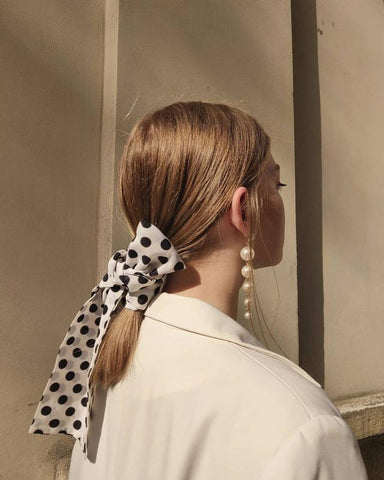 Small square towel
If you think that the hanging silk scarf is too complicated to pursue a quick and simple personality, you can use a small square scarf as a hair ornament, or even shorten the length by winding a few more circles, which can also increase the thickness of the hair (at this time, the choice of silk scarf can be based on jumping colors or bright colors); No matter it is matched with silk shirt or wool vest, it can show the elegant temperament.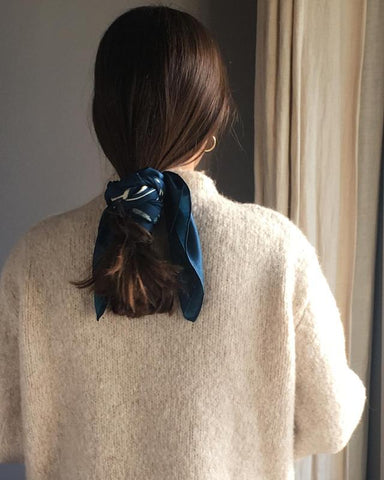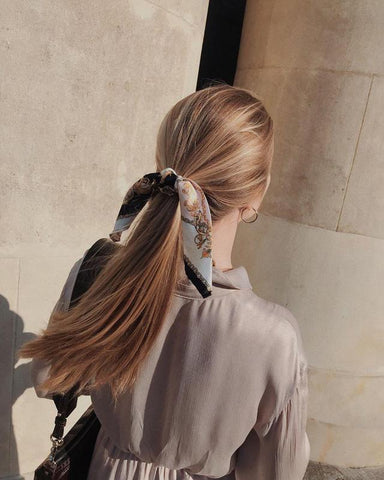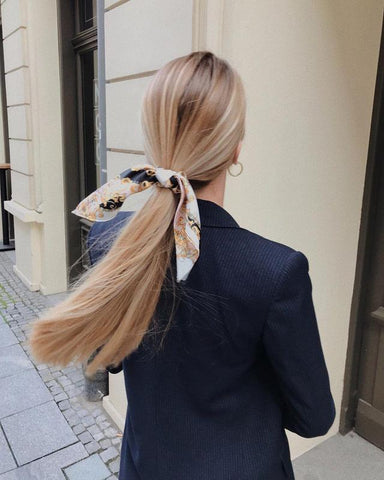 More fashion topics, welcome to interactive message.
---